Promoting Oneness, Love, Positivity and Joy!
We are devoted to help all reach their highest potential through organising workshops, seminars, performances and retreats facilitated by world class new age and spiritual teachers, musicians and speakers.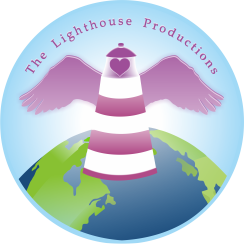 We are committed to bringing in events that are designed to awaken the compassion and unconditional love in every soul - to remember they are Angels on Earth – in order that they recognize their oneness with all on this planet. These events are aimed to be transformational, motivational and enlightening so that participants can acquire the wisdom and useful tools to improve their lives and their relationship with the world. It is our intention to bring light and cheer to the world so that everyone is empowered and motivated to move confidently toward their life purpose, thus raising the vibration of our Mother Earth. We seek to provide a friendly, comfortable and conducive learning environment whereby participants can enjoy a joyful, healing, enriching and fulfilling learning experience with like-minded people.
We are passionate to promote new age and spiritual teachers to the international arena. We support those individuals whose work is dedicated to expand consciousness, awaken the divinity, help in the spiritual development and bring about positive changes in the world.
We have a strong commitment to help make the world a better place by supporting non-profit organization, charities and causes far and wide. We are happy to inform you that for every event we organize, we will be donating part of our profits to our selected charity beneficiaries. Our selected charity beneficiaires for 2016 are Soi Dog Foundation and Children International.
Our motto is : Life is a celebration! Let us be walking Lighthouses, radiating our light within and out wherever we go!